Adagio FX | QReportBuilder | Contact Us

Softrak Systems, the developers of Adagio Accounting, and FLEXquarters.com LLC, the makers of QReportBuilder, are exhibiting at the 2007 Sleeter Group Accounting Software Consulting Conference in Las Vegas.

Before the conference, attend Advanced Reporting for QuickBooks ProAdvisors, the first all-day training course on full-featured QuickBooks reporting solutions. Featuring Adagio FX and QReportBuilder, this pre-conference session is open to all delegates of the conference. Get trained in these powerful new tools and stay ahead of the curve by adding to your repertoire of professional skills.

Who Should Attend

Accountants in industry for their own use

Accountants in public practice for their clients

Accountants or business consultants who want to become software consultants

QuickBooks ProAdvisors who want to add QuickBooks custom reporting to their specialties, stand apart from other consultants, and increase rates
QuickBooks users who are frustrated with the format and presentation of their financial statements and transaction reports can find a better solution with Adagio FX and QReportBuilder.
What You Will Get

Learn how to create great financial statements for your practice and your clients

Become skilled at quickly modifying existing QuickBooks reports and add additional information from QuickBooks, Excel or Microsoft Access

Discover how to create new transaction reports on sales, inventory or most any QuickBooks data based on your clients specific requirements.

Earn 6 CPE credit hours

Receive fully functional copies of Adagio FX Professional and QReportBuilder for your own use or for your client
Schedule
| | |
| --- | --- |
| 9:30am - 12:30pm | |
| 12:30pm - 2:00pm | Break for Lunch |
| 2:00pm - 5:00pm | |
Investment
Early bird: $395 for the whole day. Regular price: $495 beginning October 9 (two weeks before the workshop)
When you
register
, we'll contact you regarding payment.

Adagio FX Workshop with Andrew Bates
Tuesday, October 23, 9:30am – 12:30pm
The Palma Room, Rio All-Suite Hotel & Casino
Learn about
Adagio FX
, the award-winning Financial Statement Designer that brings drag-and-drop, presentation-quality financial statement design to QuickBooks users and advisors.
Click here
to see a variety of sample financial statements.
About Adagio FX

Adagio FX completely automates month end financial statement creation to produce presentation-quality statements. Create budget, department, and prior period comparatives. Add company logos and highlight variances. Drill down directly from the statement to the posted transaction detail to explain unusual results. Create side-by-side departmental comparatives in seconds.
For organizations that manage through their financial statements, Adagio FX is second to none. The reporter combines complete statement design flexibility with ease of use. With simple drag-and-drop functionality, the "what you see is what you get" interface provides an unlimited variety of financial statements. View more sample statements here.
Topics

Creating an Adagio FX workspace

Retrieving your data from QuickBooks

Creating a basic Balance Sheet and Income Statement

Using Account Groups to speed ad hoc reporting

Adding accounts

Making the statement "pretty"

Creating statement groups
This session is lecture-style, not hands-on. Bring your laptop with a fully charged battery and data you're familiar with to follow along and get all your questions answered.
Award-Winning Software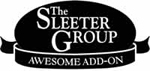 Doug Sleeter writes:
"Softrak has added several powerful new features to its "Awesome" financial statement design tool, Adagio FX. It now includes the ability to import a fully formatted Excel spreadsheet to provide a "running start" to statement creation. If you spend any amount of time every month formatting financial statements in Excel, Adagio FX deserves your consideration."

QReportBuilder with Rob Burdine
Tuesday, October 23, 2:00pm - 5:00pm
The Palma Room, Rio All-Suite Hotel & Casino
Learn about
QReportBuilder
, a flexible new report writer for QuickBooks which allows you to create new reports, or modify existing QuickBooks reports to your needs. This is a "must have" tool for Consultants and ProAdvisors who design custom reports for clients.
Click here
to view a wide range of sample reports.
About QReportBuilder

Are you building custom reports from QuickBooks by exporting data to Excel and reformatting it? Those days are over with the release of the first QuickBooks-centric full featured reporting tool, which allows you to take direct data and report data from QuickBooks and "slice and dice" into exactly the format you need with all of the power typically found in products like Crystal Reports but easier to use and much less expensive. Once you have built your report in QReportBuilder, you never have to build it again — just one click to refresh and run!
QReportBuilder offers you the ability to merge QuickBooks "canned" reports, add data from the raw underlying tables to those canned reports or simply create reports based on the data tables to produce report results you're looking for. If you have data stored in Access or Excel you can also merge that data into your custom QuickBooks report. QReportBuilder offers simple install and work set up; drag & drop report templates and offers one-touch real time report updates. You have full visual control capabilities to format your reports, add images, fonts, headers, page breaks, and conditional text to produce the results you need.
If QuickBooks does not meet your specific reporting needs, QReportBuilder is the answer to making a business run smoother and more profitably through custom reporting.
Topics

Getting Started with QReportBuilder

Connecting to QuickBooks Data

Finding data for your report

Tables and Report sources

Report layout and customization

Grouping, summarizing and filtering data

Performance Tuning Output options

Marketing your report building skills